Canadian solar energy has achieved a 13.8 compound annual growth rate since 2004, to reach a total installed capacity of nearly 3,000 Megawatts, and is poised for significant growth over the coming years. As a signatory to the Paris Agreement on climate change, the Canadian federal government's release in December 2016 of its Pan-Canadian Framework on Clean Growth and Climate Change (Framework), plus major clean energy provisions in the most recent federal budget, signal a major commitment to clean energy, including solar.
Further initiatives within individual provinces underline this commitment. All of these point to continued strong growth in solar energy across Canada in the years to come.
Canadian Solar Energy Historical Context
Like many Northern countries, the potential for solar energy in Canada, while positive, is varied, and less than in countries located further south (or to be more accurate, nearer the Equator). With that said, the central regions of Canada are seen to be more favorable for solar energy installations than the East and West coast, each of which often experience significant cloud cover. Although Canadian solar energy is modest in terms of the total installed solar energy capacity (approaching 3,000 Megawatts), compared to other G8 countries, there are three qualifying factors that need to be borne in mind, for an appropriate reading of this context:
The population of Canada is only approximately 36 million (based on 2015 figures), compared to 39 million for California alone, and 321 million for the U.S. as a whole, meaning that Canada's total energy requirements are far less than those of the U.S., so comparing its installed solar energy capacity must be seen in that light.
Canada's landmass (2nd in the world, exceeded only by Russia) is on average significantly North of most of the United States, with a resulting difference in sunlight availability and strength from the U.S.
Canadian solar energy has been growing at a 13.8 compound annual growth rate since 2004.
Electricity generation is the country's 4th largest producer of greenhouse emissions.
However, 80% of Canadian electricity is already produced by means which are not regarded as producers of greenhouse gases.
Noting these factors, it is still felt by industry experts and other stakeholders within Canada that there is significant potential for growth in Canadian solar energy going forward.
Canadian Solar Energy Recent Developments
Canadian solar energy is benefiting from several recent significant developments.
The Pan-Canadian Framework on Clean Growth and Climate Change
Following on from the Paris Agreement on climate change, the Pan-Canadian Framework on Clean Growth and Climate Change (Framework) was published in December 2016. This national plan commits to reducing greenhouse gases across Canada to 30 per cent below 2005 levels by 2030. All parties (including the federal government, the ten provinces and the three territories) have agreed to this plan, apart from Saskatchewan and Manitoba (at the time of writing).
Separate Initiatives Within Saskatchewan
And even noting that current position by Saskatchewan, is nonetheless committed to achieving 50% renewable energy capacity by 2030. Within that target, solar power will play a vital role. The provincial utility SaskPower has plans to install a 10 MW solar project by late 2018. Significantly, this is just the first step to add 60 MW of new solar energy to the SaskPower electricity grid. According to Gordon Wyant, the Minister responsible for SaskPower, "Not only is this the first time Saskatchewan has seen a competitive process for a solar project of this scale, it is also the first Canadian utility-scale solar project outside of Ontario."
Developments in Alberta
Meanwhile in Alberta, the province's Renewable Electricity Program (REP) will add 5,000 MW of new renewable capacity to its grid by 2030, including current plans for adding 100 MW of new solar energy capacity. In addition, there is a drive within Alberta to make solar energy more affordable for home owners, with a target of 10,000 new solar PV rooftop systems installed by 2020. More broadly, although electricity generation across Canada is already 80% free of greenhouse emissions, the accelerating pace of retiring coal-fired electricity generating plants, plus the cost of emissions from those plants, is a significant issue for the provinces of Alberta, Saskatchewan, Nova Scotia and New Brunswick face.
Therefore, Pan-Canadian Framework and these initiatives are major spurs for continuing the drive to drive down the levels of greenhouse gas emissions. These factors form strong incentives to continue the pace of progress for Canadian solar energy.
The Future for Canadian Solar Energy
In addition to the Pan-Canadian Framework and associated initiatives noted above, there are several other recent developments that will support the continued growth in capacity and adoption of Canadian solar energy. The most recent federal budget, released on March 22nd, places significant focus on the importance of clean technology, by allocating significant investment to clean energy development.
In addition, the $2 billion Low Carbon Economy Fund (announced in Budget 2016) will be accompanied dedicated funding for the following programs that will support the transition to cleaner, more intelligent and more distributed energy systems, all of which could include elements in support of Canadian solar energy:
$100 million to support projects for smart grid, storage and clean electricity technology
$220 million to support renewable power and reduce reliance on diesel fuel in remote communities
$182 million to upgrade existing buildings to make better use of clean energy technologies, and build new buildings that pass the net-zero energy consumption standard
$200 million to support the launch of near-commercial renewable energy technologies
In addition, incentives for the installation of small-scale solar electricity generation will get a significant boost in the summer of 2017, via the $36 million Residential and Small Commercial Solar Program being launched by Energy Efficiency Alberta. This goal of this program is to facilitate the installation of 10,000 solar rooftops by 2021.
Furthermore, CanSIA, the Canadian solar energy professional body, has stated two overall strategic goals in its industry vision for 2020:
"Solar electricity will be a mainstream energy source and an integral part of Canada's diversified electricity mix."
"The solar electricity industry will be sustainable, with no direct subsidies, and operating in a supportive and stable policy and regulatory environment that recognizes the true value of solar."
Each of these developments, along with the expectation of continuing support at federal level and further initiates at provincial level, are strong indicators of the continuing growth prospects for Canadian solar energy.
Key references for this article: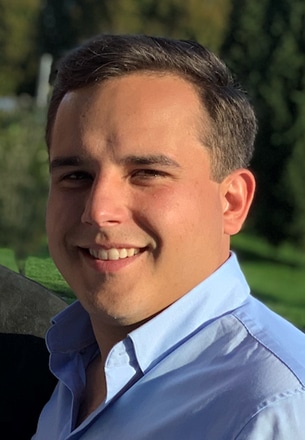 Georg Kogler is the Managing Director of GK Electrics GmbH based in Liebenfels, Carinthia, Austria. GK-Electrics is a company specializing in the development and installation of individual photovoltaic solutions. GK-Electrics focuses on the design and implementation of individual photovoltaic systems for industry, trade and private households.
Bildquellen
Kanada Solarindustrie: Victor Lauer | Shutterstock.com