In October 2016, The Solar Energy Industries Association (SEIA) produced its 5th edition of 'Solar Means Business, Tracking Solar Adoption by America's Top Companies', which examines large corporations' adoption of solar power. This article focuses on the key findings from that report and analysis from related industry sources. The main conclusions are that there is a continuing strong rate of growth in the installation of solar energy capacity in solar power growth in corporate America, with healthy indications that this is likely to be the case for the foreseeable future.
The first top line takeaway is that the top US corporations installed more solar energy capacity, measured in megawatts (MW), during the first three quarters of 2016 than in all of 2015. This rate of adoption signals that corporate leaders in America continue to see the long-term return on investment (ROI) and other competitive advantages of using commercial solar power as a source of renewable energy.
In terms of quantifying that capacity, it has expanded from 300 MW in 2012 to over 1 gigawatt (GW) in 2016. This represents a 240% increase since 2012.
Corporate America's Solar Power Usage Benefits American Society as a Whole
To put that latest figure into further context, that 1 GW of power is enough to power 193,000 homes. Clearly then, this combined purchase of solar energy generating capacity is a significant investment, and a sign that solar power is a serious choice for corporate businesses (in addition to small businesses, public organizations and private homeowners).
This impact not only has a significant impact for the businesses involved; it also affects their customers, whether or not they realize it. For example:
Every week, 7.3 million people, roughly 2% of the US population, visit a solar-powered Walmart store.
91% of IKEA's US stores are solar powered.
The top 25 US corporate users of solar energy generate enough solar electricity to offset nearly 1.1 million metric tons of CO2 emissions.
The biggest single change from the 2015 list – apart from the individual and overall significant increases in solar capacity – is Target replacing Walmart at the top spot, by installing three times the solar capacity in 2016 than their rival Walmart.
Solar Power Usage by Corporate America is Set to Remain Strong
Notably, the top eight companies for 2016 have remained unchanged since 2014, underlining their leadership position in US business. This echoes the statement by Rhone Resch, SEIA President and CEO, who said when this list was first published in 2012, "The list of companies moving to clean, affordable solar energy reads like a 'Who's Who' of the most successful corporations in America." There are also noteworthy additions to this year's list, in addition to Target's 70 MW. During 2015, Macy's on-site solar capacity nearly doubled, from 21 MW to 39, and Apple added to its on-site capacity  by an impressive 50+%, from 61 MW to 94.
And significantly, Prologis boosted their solar power capacity by 10 MW to reach a new total capacity of 108 MW. This makes it one of only three companies – along with Target and Walmart – to exceed 100 MW of installed on-site solar capacity. Another aspect of this perspective is to observe that collectively, this group of top corporate businesses represents 16 percent of all non-residential, non-utility-scale solar photovoltaic capacity in the US.
Taking all the financial, environmental and wider reputational factors into consideration, the ongoing levels of investment by these 'movers and shakers' in corporate America speaks volumes about the viability and future of solar energy for successful businesses.
Further points to note include:
In the first three quarters of 2016, 142 MW of corporate solar power generating capacity was added in the US, which is more than the 129 MW total installed in total for 2015.
These corporate solar leaders provide 1,092 MW of power across 1,947 installations, a notable increase from the 907 MW capacity across 1,686 installations in 2015.
Large-scale procurement of solar energy systems by Apple and Amazon, as well as continued solar system installations at Target and Walmart, among other major US-based corporations, is expected to drive US corporate solar power growth in the near term.
Only 7 percent of Walmart's 5,000 + facilities and only 2 percent of Albertson's (formerly Safeway) 2,000 + facilities have gone solar, so there is considerable room to add more solar.
One of the key drivers for this trend is the fact that commercial solar prices have fallen 58 percent since 2012, and 16 percent in 2016.
In addition, new solar-friendly financing models have reduced up-front solar installation investment costs, meaning businesses can now adopt solar power at rates below the normal retail utility rates, and thus begin to save money almost immediately. As a result, installing solar power systems empowers companies to protect themselves against the volatility they have previously experienced with utility prices that are dependent on traditional sources for power generation.
Once the business installs a solar power system and puts in place a solar power purchase agreement (PPA), a portion of their energy bills are locked in at a fixed rate, and the company can depend on known costs for that portion of their power costs.
The Next Wave of Growth for Solar Power in Corporate America
As noted by Peter Bronski of Coronal Energy, the 'Solar Means Business' 2016 report also comments on the next wave of growth in corporate solar power system installations. These fall into two groups. First, the rate of adding solar capacity for the leading large corporations has declined somewhat from its peak in 2011, indicating that those leaders have met their initial extra power requirements.
However, the total of all non-residential, non-utility solar capacity continues to grow at the same rate it has enjoyed at its fastest rate of growth. This would indicate that the next tier of companies is driving that continued growth.
Second, even amongst the large corporate leaders profiled in this report, there is still significant scope for adding to their current solar power capacity. This amounts to 'low hanging fruit' where energy needs could be met very well with additional PV installations.
And finally, it should be noted that not all solar energy growth by large businesses is met via on-site installations. A growing number of PPAs are being put in place by these players for large-scale, off-site provision of solar energy. The 'Solar Means Business' report does not include this activity.
It is therefore reasonable to conclude that the future remains healthy and indeed bright for the growth of solar energy in corporate America, not just among the very top adopters, but also, a growing number of businesses at various levels of size, geographic spread and numbers of sites.
Key references for this article: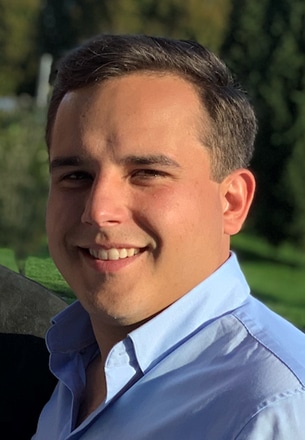 Georg Kogler is the Managing Director of GK Electrics GmbH based in Liebenfels, Carinthia, Austria. GK-Electrics is a company specializing in the development and installation of individual photovoltaic solutions. GK-Electrics focuses on the design and implementation of individual photovoltaic systems for industry, trade and private households.